Two days of superb weather given the time of year plus Fleet's famous Carrot Cake greeted our many visitors to our stands at SALTEX 2017!
Our 20 staff manning the stands were kept busy every day showing and demonstrating our full and comprehensive range of machines and paints. Usually the first to arrive at the showground and the last to leave, everyone worked extremely hard and thoroughly enjoyed the whole experience. It was great to meet up with existing customers, as well as a great deal of potential newcomers. The new products, MAQA and Kombi 4, were enthusiastically and positively received by all and we look forward to them being demonstrated over the coming months.
MAQA is one of our latest innovations to join the BeamRider family. MAQA is a GNSS based system that will enable the operator to simply and quickly map out their sports fields and then remark time and time again with no further setting/mapping required. As with the BeamRider, when compared to conventional marking, there will be a saving of both time and therefore money. The IOG presented MAQA with the award for innovation proving that Fleet is still flying the flag for innovative products within the line marking industry.
Another product making a showcase was our Flozle (pronounced Flow-zle) an automatic flushing nozzle system designed to eliminate blocked nozzles during line marking.
For more information or to arrange a demo please contact our sales team on 01684 573535.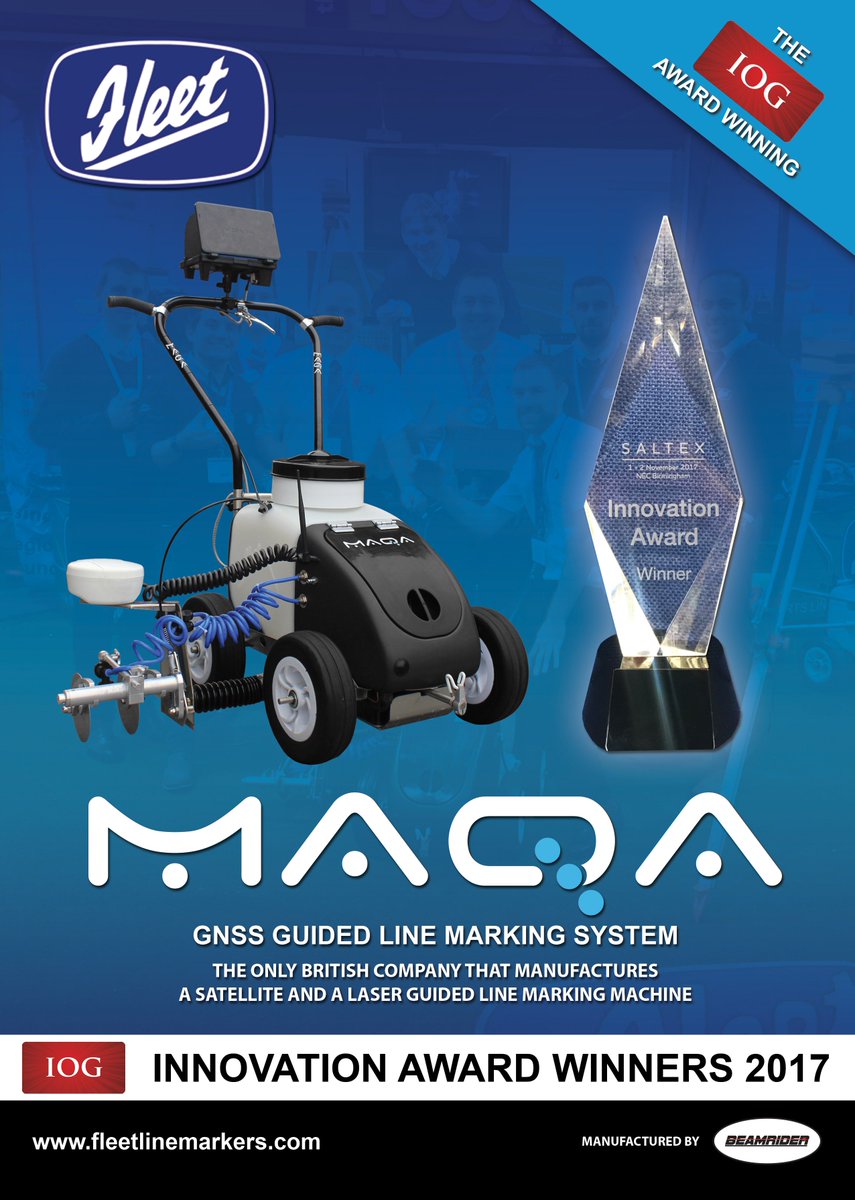 Posted on 13th Nov 2017